Family Business
Part 1 - Mikey stars as "Donny"
By Dylan (Illustrated by Jotto, with permission)
Email:
boy18cute@yahoo.com
Patreon:
https://www.patreon.com/Dylan_Boy18cute
Family Business -1- Mikey stars as "Donny"
My daddy is my hero!
I mean, seriously, what boy wouldn't adore a Dad who was a famous actor, so well known that even today fans ask for autographs, years after Dad retired from the screen and started to do production work and directing, starting his own company.
Nowadays Dad's films are bestsellers, blockbusters if you will, and we live in a nice house, drive nice cars, have a boat on Lake Tahoe and my family is well known in Las Vegas and Los Angeles, the hotspots of the industry.
Oh, yeah. The porn industry, didn't I say that earlier?
I bet you know him , and some of his films. He always says since he started producing his own films, in the beginning still starring in them, the way how hardcore porn was done changed for the better. High quality digital cameras, much better lighting, makeup, health screening, and yes, Viagra.
Sure, everyone takes the blue pill, sure, but we are all professionals, and sometimes your body doesn't like the part you have to play, and so a little extra help is key. The stuff was always there, just like the possibility to watch hot guys perform. Which means fuck, that should be clear.
One might think this was not the best surroundings for a boy to grow up, but , on the other hand, I never needed to sneak away and jerk off in a dark bedroom, never needed to hide my computer porn files, never needed to steal condoms or pills out of the feeling of embarrassment, like some of my classmates. At ten I watched all the time, and at 12 I licked my first dickhead, you know, to taste it, out of curiosity, and Dads stars were all funny and nice and no one gave me any complexes or phobias or stuff like that, demons other children have to fight in later years with the help of drugs and expensive psychiatrists.
Oh ..sorry, you know my name, Mikey Masters, but you don't know my screen name right?
In my first film the credits say I'm Donny Dongler, but that was a stupid idea of someone else. I was young and greedy and needed some money, and Daddy did not want me to play in his films at that time, so I did it for someone else. OK, Dad was right since I was 16, but the studio sold the films in Europe and they said I was legal in Europe, and nobody knew me anyway, right?
It was my first film, and kinda funny. I was just jail bait but the audience liked to watch me, and no harm was done, so who cared?
In my first film I did not even have a real fuckscene. I was playing a boy on vacation in a tropical paradise, and all kinda men fell for me. No fuckscene, just me more or less naked and teasing the audience.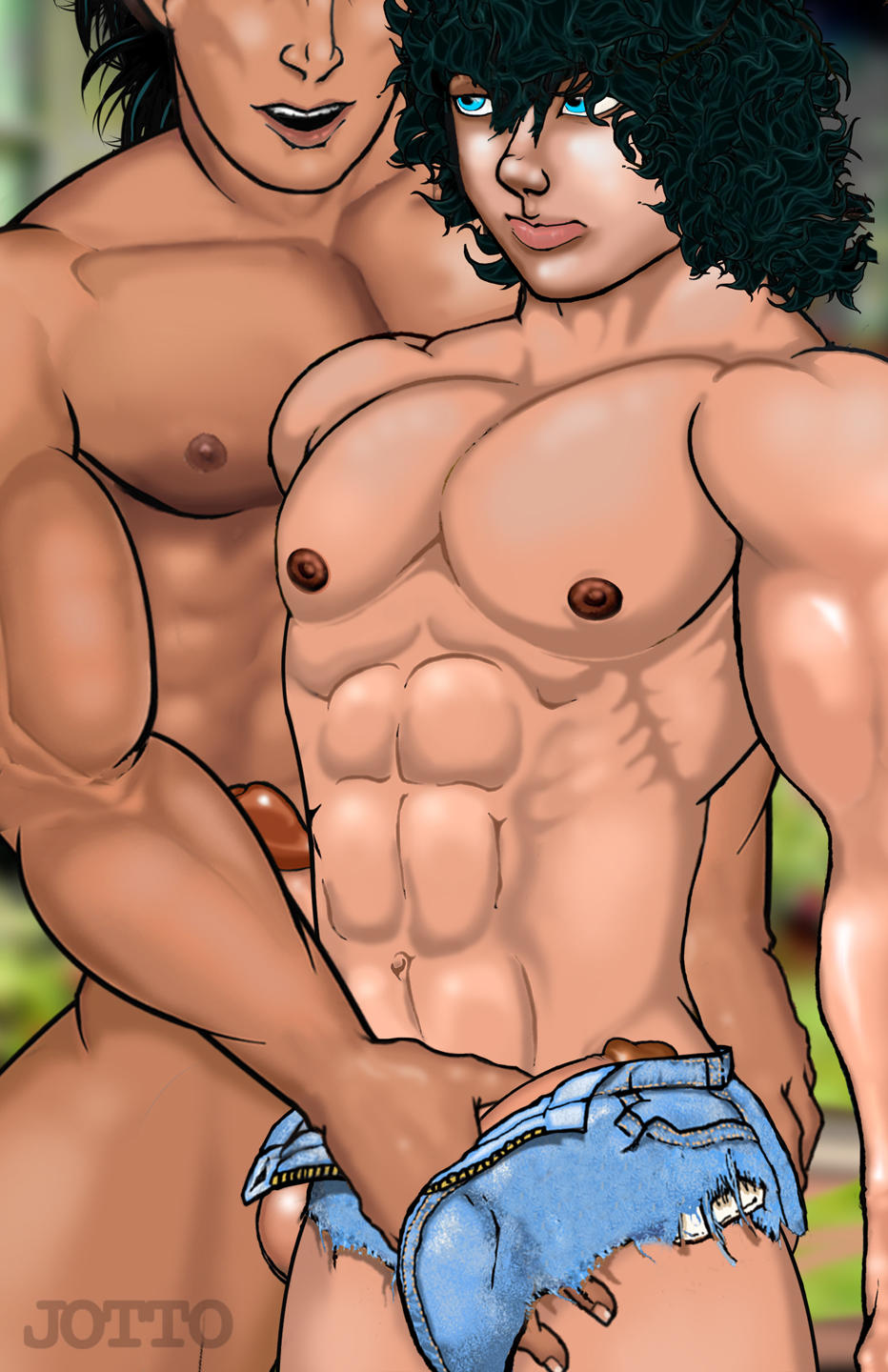 I had to look shocked , like a deer in the headlights, while all kinds of men had little accidents. In the first scene a man had to rub sun lotion into my skin, and the camera really had fun to do closeups of my body's reactions, the nipples hardening, my pouty lips opening, my tongue nervously licking them, my dick hardening in my ridiculously small cutoff jeans, you name it.
One scene was with an old man who actually financed the film and wanted a cameo, so his dog jumped on me and pulled on a small thong they made me wear. The scene was a good laugh and showed my nice round bubble butt.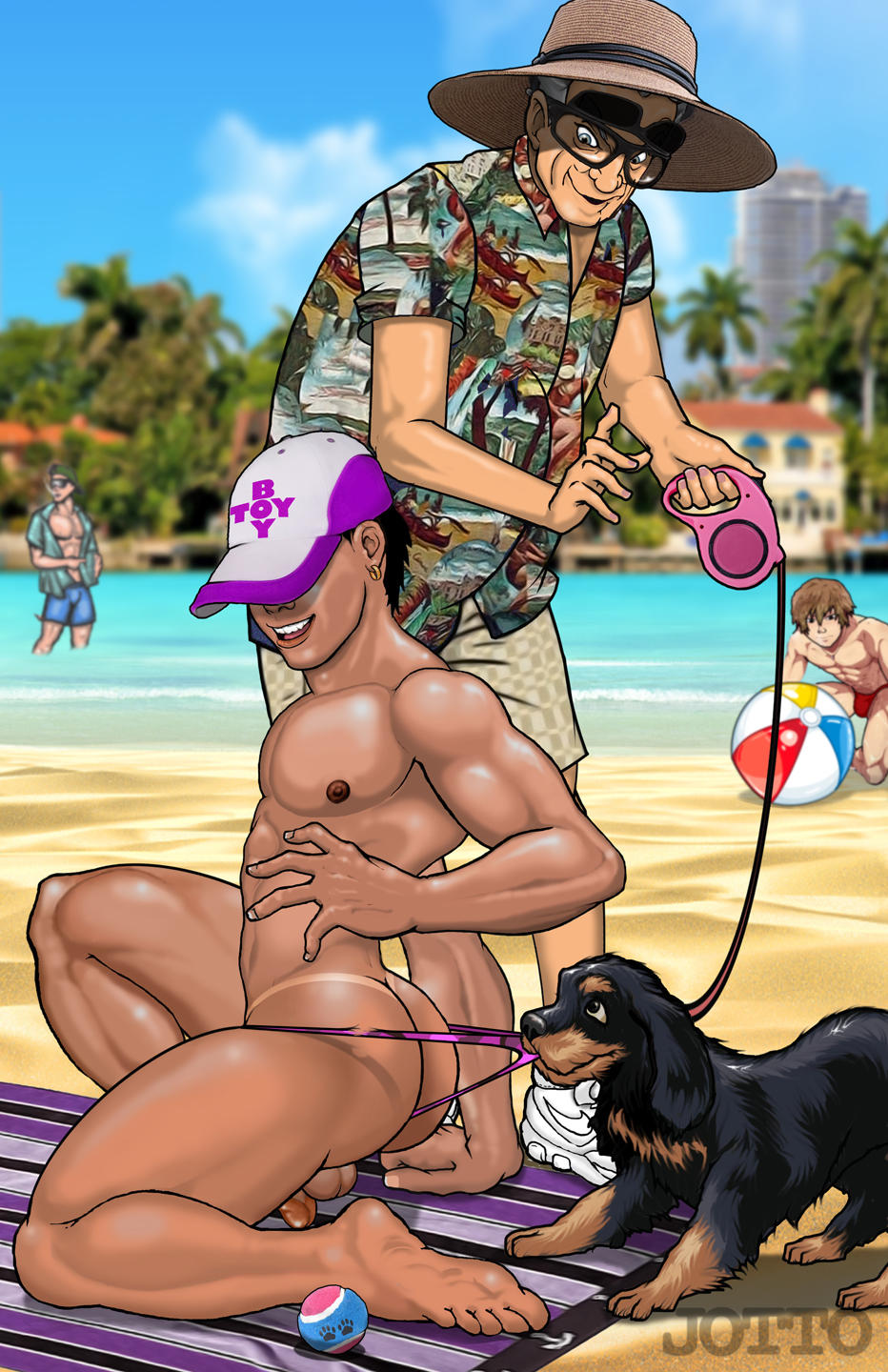 Actually, the pervs made the dog lick my ass, and the dog was trained to do it. I didn't know what to think, and was moaning and grunting and pushed my ass out for the dog's tongue, till someone called "CUT" and everyone had a good laugh. The scene was not in the film, but I bet the old man got the files, and some others, too.
Sure , there was one of the usual shower scenes, but all soapy and blurry.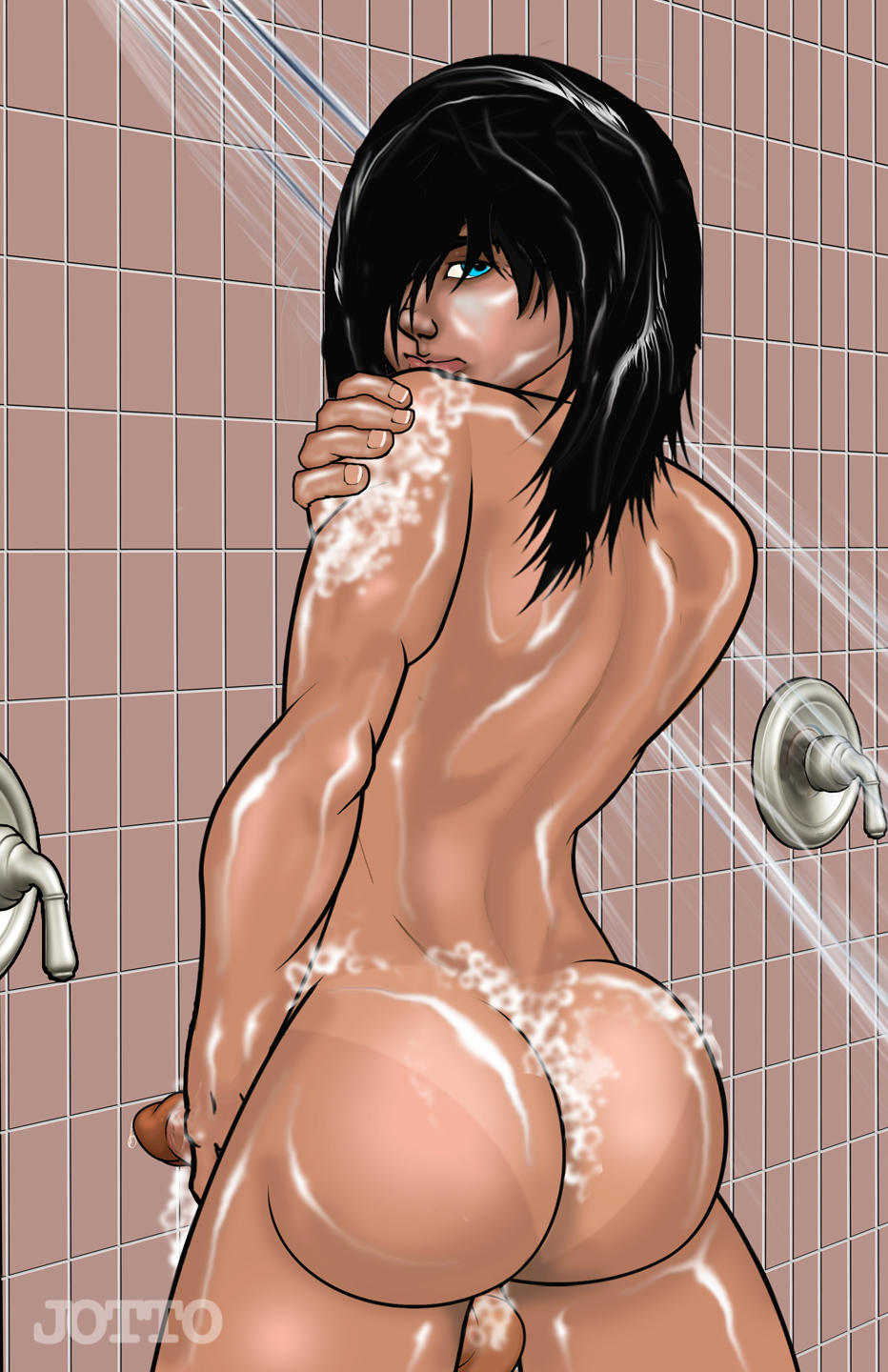 In the end , the film showed me from the back only, but critics and viewers were all enthusiastic, the producers told me, and everybody wanted more of me.
Everybody but Dad, who was furious. OK, I had not asked him for permission, I had filmed with a rival studio, I had filmed at the tender (under)age of 16, and , as I had to admit, they paid me only 200 bucks since they said I had no fuck scene and not even a real hardon on screen.
Dad somehow knew the producer, the old sponsor, the director, and three of my costars had fucked me off camera. Actually someone had called him and told him everything hot of the press, before the guy's cum shots had a chance to dry on my deep tanned skin, so, as I came home that night, Dad already waited for me.
We had a good talk, and Daddy told me he loved me, and that all he wanted was the best for me.
He even had canceled the contract I had signed without really reading it, since he simply had told the producer he would sue him for filming porn with an underage virgin boy. I did not point out that I technically was no virgin anymore, but Daddy made a point, and I did not dare to argue with him.
Daddy didn't tell me the first film was already on its way to be released, and he even liked the idea to see me perform, and have the whole world see me. And he was no saint, but he still looked away when I had fun, and riding a fat Porn star dick right by the pool of your Dads huge mansion at the age of 14 is nothing the average young gay boy would turn down, right? I had so many men to choose from, and several willing to try fresh ass, that it was really hard to resist.
And since Dad was cool, and I had all those possibilities, I grabbed them by the balls. For a white boy I had a really deep tan back then, and my deep brown hair nicely added to my exotic flavor. I was always out by the pool, or riding my skateboard, my bike, or did my workouts in our mansions' private gym, together with the pornstars. I was ripped, hung, and always horny like any young teen is, so Dad knew he wouldn't have a chance to keep my raging hormones at bay.
Men were looking at me all the time, and Dad knew they did, and many were eager to come over to our house for business since they wanted the chance to see me.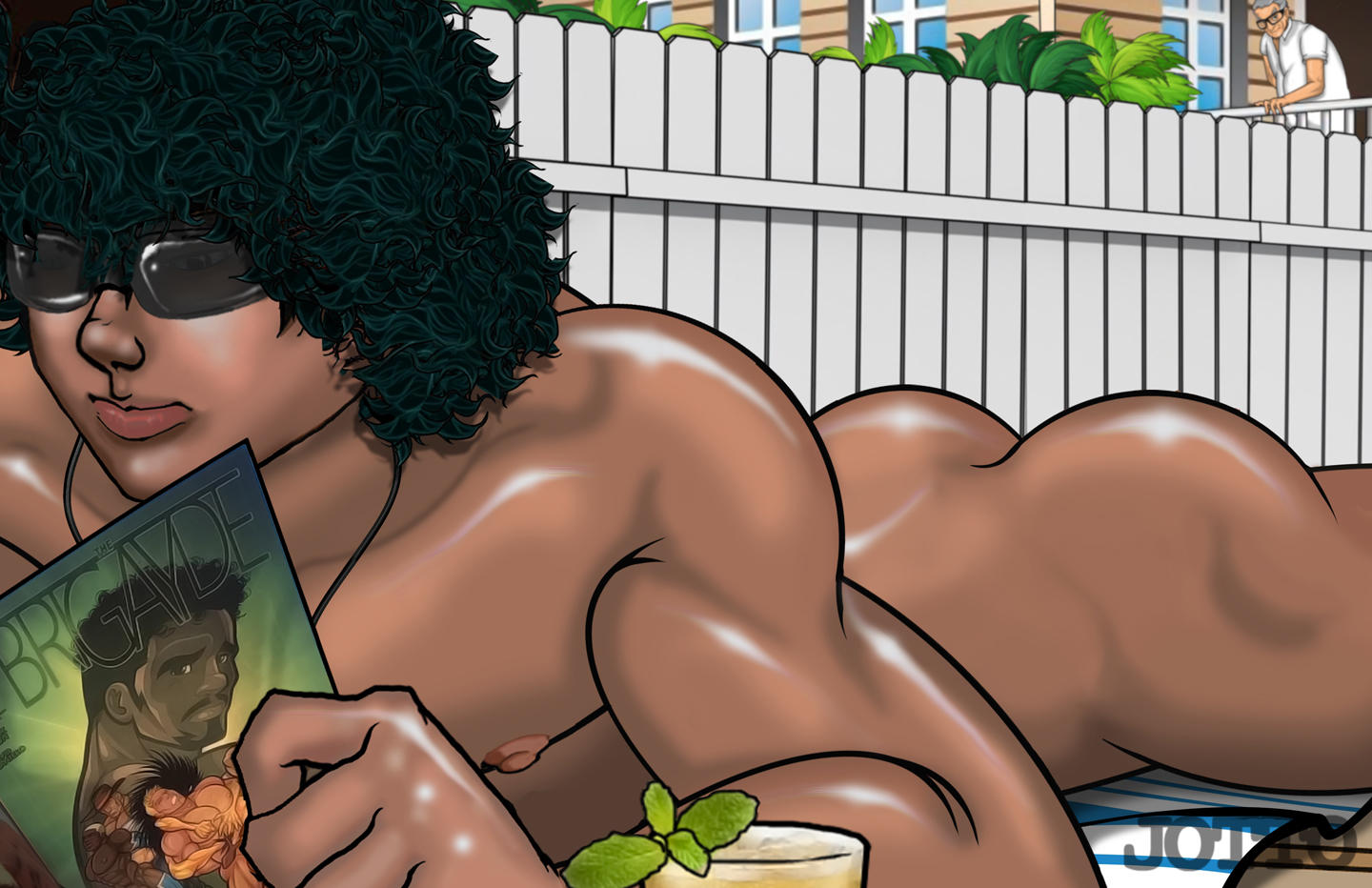 Nature was generous, and at the tender age of 17 my dick was at a whooping ten inches. I had the talk with my Dad, and he slowly introduced me to the family business. I was the icing on the cake at several deals Dad made, and it was fun for me , too. I perfectly knew guests were invited over night for business and fun , and we always had a staff of eager porn stars to be nice to the guests.
And I knew the men liked to see me, the heir and future star of the family.
I knew my bedroom facing the pool was not the most private room in the house, but I didn't care, to be honest. Life was fun.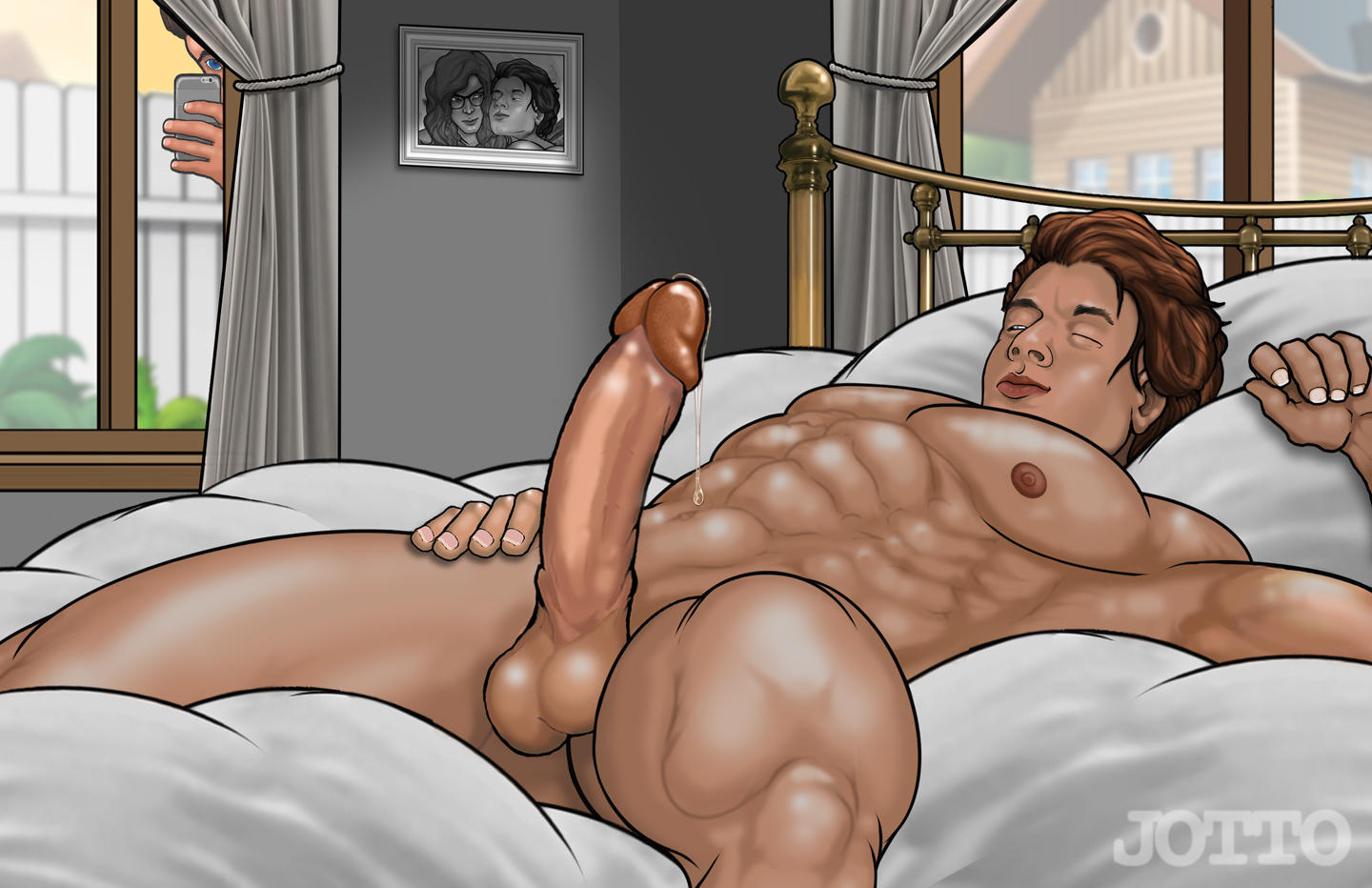 What I had no taken into consideration were the men that also watched that first film after its release. I had believed it would be only sold in Europe, but I was so naive to forget online distribution. One fine day , right after school, I heard my name on the schools speakers, summon me to the principal's office.
I knew I was in trouble as the principal made me sit on a solid wooden chair and not his overstuffed leather chairs, and he soon spilled the beans, as he switched on his huge flatscreen mounted over the fireplace, and I saw a scene of the video I was a part off. They had carefully edited it, and I realized there were scenes I never played in, like me getting fucked hard or me sucking a huge black cock. I started to sweat bullets as I realized they had filmed my encounters with my costars, scenes that I thought were private.
The principal smiled lewd as he described in detail what he actually had to do now, following the book of rules, and what he for real would do, if I was willing to work out a solution off the books.
It did not take long before he stripped me naked, tied my legs, hands, feet to the solid chair, and even if I gave him my consent for a punishment, I still thought this was too harsh.
In no time, after he made me strip for him and he tied me up, he started to molest me and jacked me off. I knew I could get out of it by making a whole lot of trouble for him, but as it turned out, I found it arousing to have an older man of status telling that I'm pretty and, while stroking a load out of my fat dick, telling me what else laid ahead of me. A scholarship and maybe some help to get a passing grade or two, if I was willing to pay the price. Thankfully he was good looking for a guy of his age. I knew in the end it would work out fine, even though, after he opened the knots of the ropes, he did give me a school uniform to wear that was too tight and made me look like a stripper, but he insisted I wore it from that day on. I was schools private sextoy, and I kinda liked it.
The next few day went by quickly and rather uneventful, with the usual hustle of school and sports. I met a new guy who auditioned to work for my Dad and we instantly hit it off. His name was Robby, and at 18 he was now legal and able to work for our studio. Evidently Dad had no problems as I showed Robby around, and soon we ended up in my room, playing video games, before he told me he had his own online sex website set up some time ago.
The huge dick he was hiding in his pants and the story he told me about him selling his body online under the eyes of pervs all over the world was hot enough to make the both of us sweat and we ended up in my shower, before Dad would call us down for dinner. Robby was maybe even more curvy and muscular than me, and his black skin made him even sexier for me.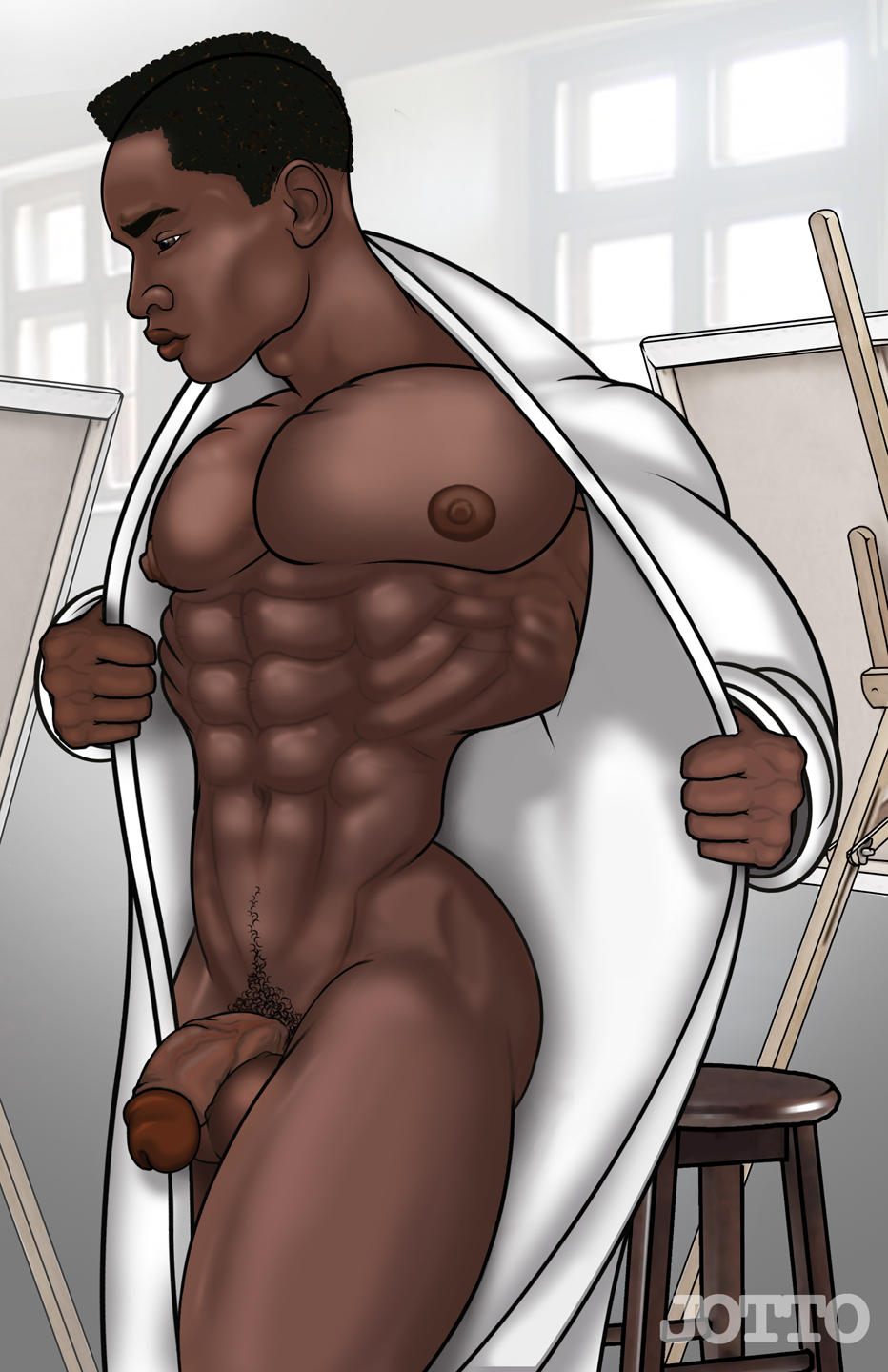 We soon were soaping each other up, and his strong hands gave my muscles a nice foamy massage. I felt his huge dick slide into my tight ass in no time, and I had to lean against the tiled wall to stay in place as he fucked me hard, making me cum all over the tiles.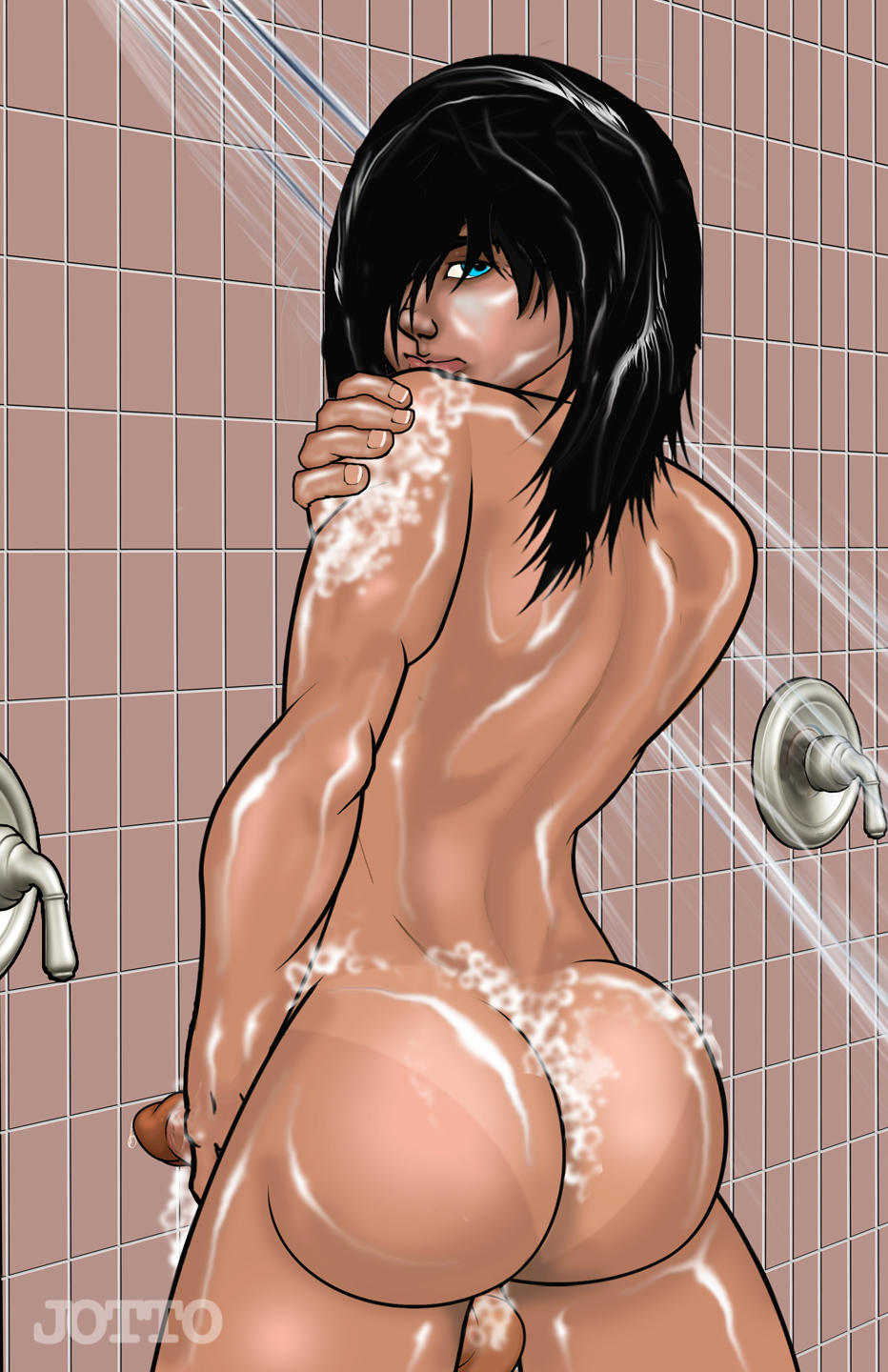 Robby left after dinner, and my Dad winked as he told me we would work with Robby and see him again, soon. But I was still horny and wanted to see him even earlier, so I opened his website and watched a show he gave. I actually felt a bit guilty to open his site, but after Robby had fucked my ass, I was intrigued to see what he did for his subscribers. He didn't let me down, since the website was hot! In the scene I watched he slowly built up steam as he opened his show, dressed in tight jeans showing the outline of his huge cock, and while he worked some free weights to pump up those impressive muscles, he made me almost pop my load. I knew he had started this show right after he drove home, right after he had fucked me, right after his auditions, so his steely erection to me was even more impressive.
His users tipped like crazy as he started to oil his pecs, played with his nipples, made them grow to sharp pencil erasers, and licked his lips seductively. He opened his jeans, button by button, while his users reached one goal he had set after the other, paying him a little fortune. He masterfully played with them, and the users' wishes, that much I knew, were just what he needed to play along, maximizing the money, while as well building up enough steam and cum for a huge finale. As the last goal, a certain amount of tips, was reached, he moaned, leaned back, let one hand fingerfuck his ass while the other worked his dick, and pumped out a fountain of cum, a surprisingly fat load, even for me, covering his washboard abs, pecs, even face. Licking his lips and scooping up the cum off his sixpack with his fingers and winking to his audience, he closed the show, and only a clip show of still pics was still on the screen, with his Patreon page, his wish list on amazon, and the calendar for the next shows. The pictures he had put together in a slideshow were evidently all taken out of porn films or private shows he made, and one gave me some lewd ideas for our next private meeting in my room.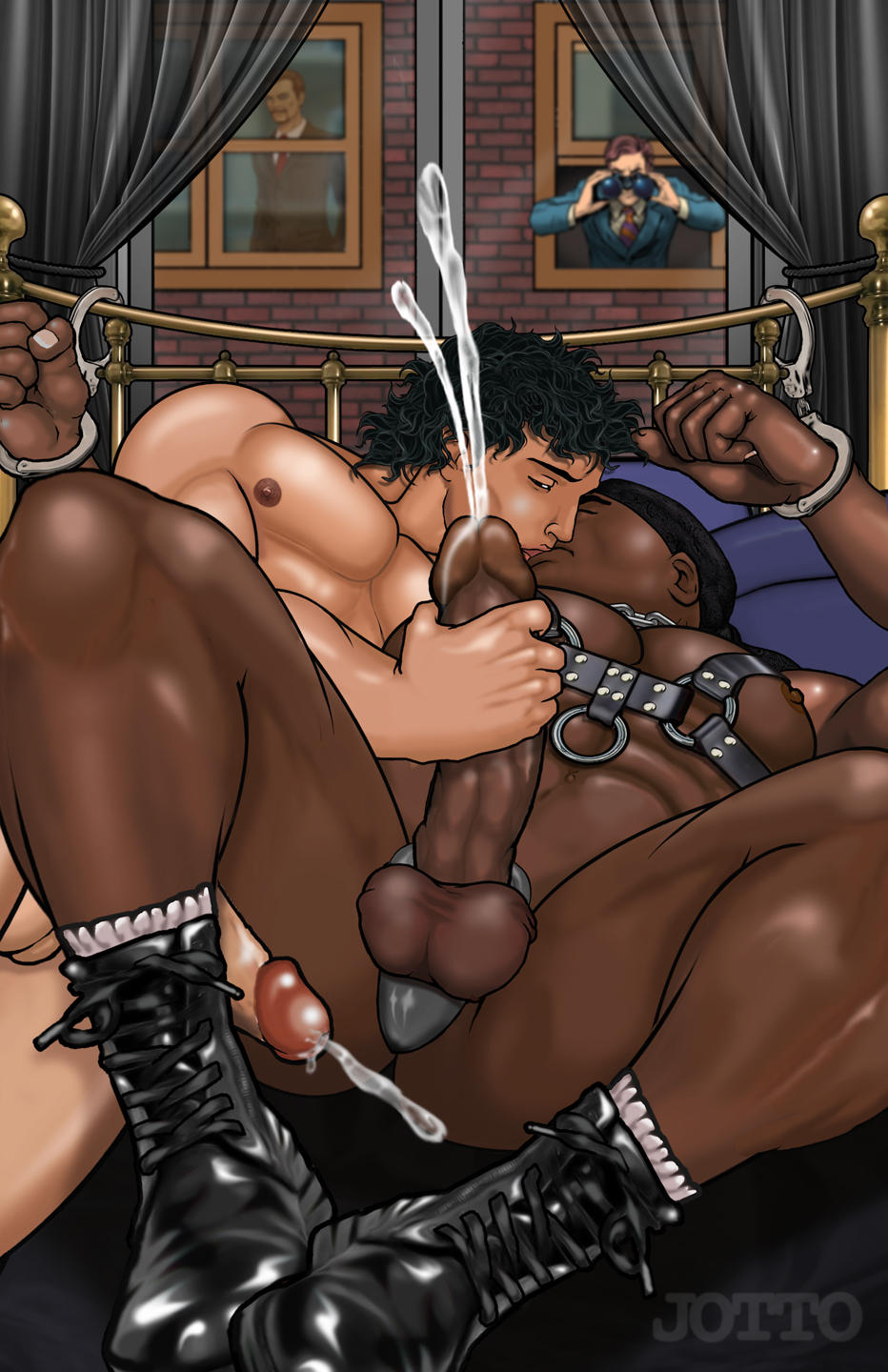 Looking down I saw I had cum into my jeans, just by watching Robby and maybe squeezing my bulge. I looked forward to meet him in the flesh the next time he was here, maybe after he did a photo shooting or a porn film for my Dad.
But this was in the future, and I needed some sleep.
Tomorrow would be again full of adventures, that much was true.
Next page