Casey and the Cherokees (Chapter 7 - Picnic in the Pine Grove)
Part 1
By Catglee (Illustrated by catglee)
Email:
catglee@aol.com
Chapter Seven – Picnic in the Pine Grove
After given a few days to recover from the thrashing, Casey is hustled out into the Pine Grove. The tribe is celebrating the upcoming Pow-Wow where all the Cherokee tribes will gather and exchange gifts. Disputes will be settled and a brisk trade of goods will be embarked upon. Casey is not made aware that he is the primary hospitality gift offered to the other tribes. That is why they were so anxious for his recapture.
On this day of leisure and excitement, Casey is strung between two trees and is to be sampled by anyone one who has a mind to.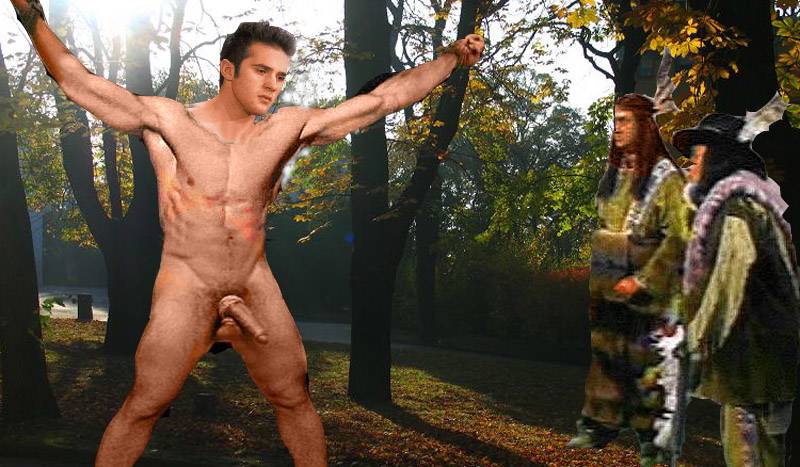 Next page