Casey and the Cherokees (Chapter 2 - Ordeal in the Wasteland)
Part 2
By Catglee (Illustrated by catglee)
Email:
catglee@aol.com
Previous page
After he is fully greased up, they escort him out into the Wastelands.
Along the way he struggles to free himself from their grip, but there are too many Braves holding on to him.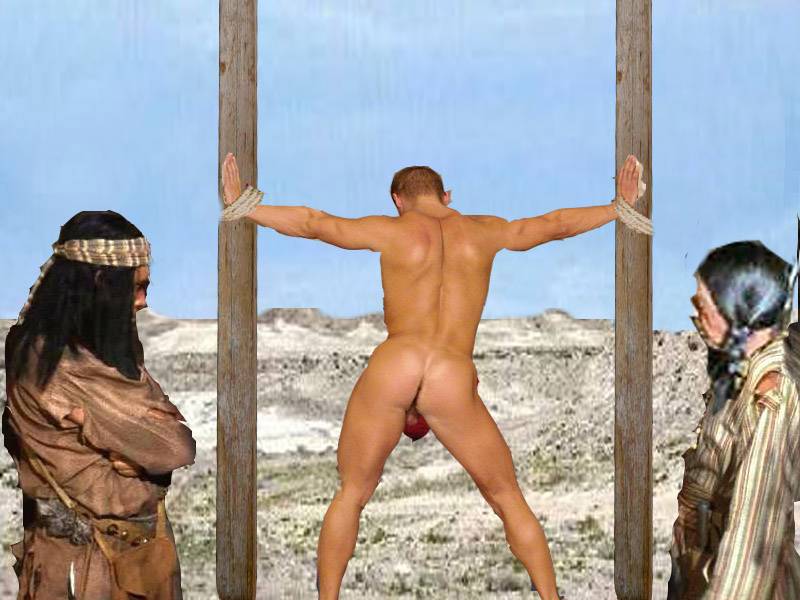 He is taken to two standing poles and roped, spread-eagle between them. There he stands naked in the scorching sun.
Next page